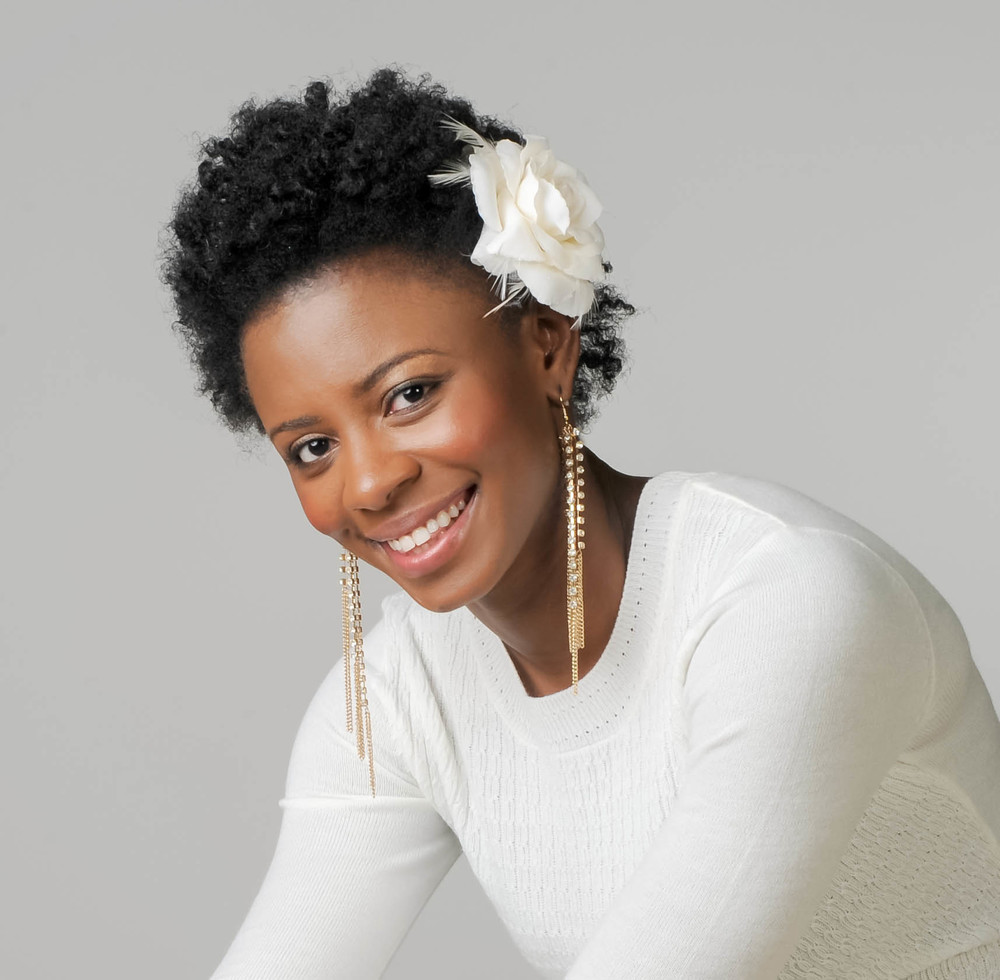 "Photography is a way of feeling, of touching, of loving. What you have caught on film is captured forever… It remembers little things, long after you have forgotten everything."
My name is Claudia Batichon. I am a local photographer in the Greenville-Spartanburg area. I have a Bachelor of Science in Recreation Management, a Master of Science in Sport Management, an Education Specialist in Sport Management, and an Ed. D. in Athletic Administration. I have been a photographer since 2014. As a wife, mother, educator, and athletic academic coach, I recognize the desire to capture not just portraits, but priceless moments that is very significant to each customer. Every part of both of my jobs (teaching & photographing) feels like a true blessing because I get to do what I love every single day. Whether I am photographing a child, family, high school senior, capturing a wedding, engagement, elopement, or editing, I'm passionate about my work. I work hard at my craft because giving my customers quality portraits is my number one priority. The next time you want to hire a photographer, please contact me as I would love to capture your priceless moment through my lens. I want your photographs to tell a story. I want your photographs to have a purpose. I want your photographs to be a lasting memory of love, passion, friendship, and relationships.
Fun facts about me:
I was born in Haiti, but I was raised in Miami, FL

French was my first language, but I am also fluent in English, Haitian-Creole,

I have 5 little munchkins: Jada-Symone (12), Derwin (8), Micah (5), Cameron (3), and Kai (2),

I love Golden Retrievers and Golden Doodles,

I love pecans, caramel, and coconut,

I married my high school sweetheart (Owner of Precision Football Training) and high school football coach,

I am a mama to a child that has Autism Spectrum Disorder (ASD) and I feel blessed that the Lord chose me to be his mama,

I have lived in six states in 10 years (FL, NC, GA, IA, OK, & SC),

I teach Professional and Leadership Development to high school students,

I work with high school student-athletes as a Student-Athlete Academic Coach because of my NCAA Compliance background,

I have a secret obsession with intimate mountaintop, farm, and beach elopements, and

I love Magic Kingdom, but who doesn't.
What will you find in my camera bag and studio:
Nikon D750

Nikon AF FX Nikkor 28mm f/1.8G

Sigma Art 35mm F1.4 DG HSM

NikonAF FX Nikkor 50mm F/1.4G

Nikon AF FX Nikkor 85mm F/1.8G

Sigma Art 135mm 1.8 DG HSM

24-70 Tamrom F/2.8

70-200 Sigma 2.8 EX DG OS HSM

Nikon SB 700 AF Speedlight

AlienBees B400 & AlienBees B800
Recognition/Publications
Named as one of Greenville's top family photographers in this article by HulaFrog.
Reviews:
"I really love Claudia's style and I knew I wanted her to capture me for my updated website. As a fellow photographer, I was pleasantly surprised with the ease of setting an appointment, her communication, and our session. She's so personable and really captured the essence of who I am. My photos are beautiful and she made me feel beautiful as well" - Kati Corzo
"If you're looking for an amazing photographer then look no further! I scheduled a session with Claudia for pictures of my little boy and they turned out amazing! She was very accommodating with my schedule and really cared about what I wanted to capture during the session. The quality of her work is outstanding and her turn around time for editing was like nothing I've ever experienced! I love how she would get excited about a pic that she captured and turn her camera around to show me...so fun to get an instant sneak peak! Can't wait to use her again" - Ashley Atkinson Melton
"Claudia is so great to work with! She made my usually uncooperative bunch feel very comfortable in front of the camera" Jennifer Stafford
"Our photographs turned out beautiful and Claudia was a pleasure to work with! I highly recommend her, and will be calling her again" - Michelle Loftis
"Awesome session with my twins' Prom portraits!" - Michelle Kamel Lilley
"I recently had a family session done by Claudia on a whim. I have used photographers in 3 states to photograph my family and Claudia has stood out as talented and professional. My photos are wonderful and she was a dream to work with. She captured a 3, 5 and 7 year old effortlessly" - Jo Thecronan
"I cannot express how pleased I was with this entire experience. The price, communication, energy, and the Effort that Claudia put in to make my session fall exactly into place. My four year old was comfortable, enjoyed working with her, never once fussed, and the entire time we were all full with laughter" - Haley Holmes
"Our session with Claudia was truly a great experience. As a fellow photographer, I have high expectations and look for photographers whose style and quality are similar to what I provide to my own clients. Claudia was very patient with my 2 autistic children and was able to produce some amazing photos. Turn around time was also amazing!" - Kayla White Rector
"I am absolutely in love with every single photo she took. She did an amazing job not only with the pictures but the whole thing. She was great with my kids and we had a good time evening in the freezing cold lol I would definitely recommend her to anyone" - Amanda Leigh Doan
"Claudia made us all feel very comfortable and relaxed. It was a casual fun environment. The kids did great with her and she explained how to get us in the right position for a pose simply. The session was such an enjoyable experience, and the pictures came out stunning!! I am truly thankful for her work!! I would recommend her to anyone and will be using her again in the future for more milestones in our family's life! Thank you so much for everything Claudia" - Melissa Mitchell
"Everything about my session with Claudia was fantastic. I was so stressed about them turning it perfect and she really knew how to calm me down and still make us feel so comfortable. Not only was she great with all of us but the photos are stunning. I will continue having my photos done by Claudia as long as she's taking photos!" - Cassandra Faye Flowers
"Claudia did a one year photo shoot for out son. She was so patient with him and worked with him to get some awesome pictures! I would definitely recommend and we will be back for more down the road!" - Megan Ann Coker
"Amazing talent with an attention to detail that makes each photo a "keeper". We are always so comfortable when working with Claudia and it shows in the ease of each image" - Christina Paxton
"I'm so thankful we came across Claudia's mini sessions by chance. One look at her website and I knew we needed to look no further. Her work speaks for itself—beautiful! She was so wonderful to work with and you'd never guess our 1 year old cried 99% of our session because we still got gorgeous pictures. You'll have no regrets. We've found our "go to!"- Lauren Johnson
"Simply an Amazing Photographer. She had poses and ideas. She was prepared and patient. And I LOVE ALL of my daughters photos. I will be booking her again. She was worth every penny" - Tierra Bridges
"Claudia takes beautiful photos and handled 7 children, ages 2-14 great! We weren't available to take them during the ideal time with good lighting, but they were still stunning" - Meg Kelly Shaw
"Claudia took our maternity pictures and we are so happy she did!! We were very hesitant due to the fact that I was having twins and was very large! She was totally amazing, fun & very easy to work with!!!! The final product was even more amazing! We will definitely be using her again!" - Mary Mansel Bailey
"Claudia not only has a creative eye for great photos, she also has patience to allow kids to be kids! I'm so in love with the milestone photos of my 1yr old and the beautiful ones she got of my shy 6yr old. We will be back for more, for sure!" - Natasha Boyd Littlejohn
"We loved our session with Claudia! Not only is she very talented, but she's great in every other aspect that's important for a photographer; great communication, great with the kids, great with instruction and ideas, amazing turn-around time for the photos, to say a few. It's hard to find someone who can do it all, but Claudia is definitely a gem. Can't wait for next time!" - Sarah Westbrook
"Simply Claudia is simply the BEST in town! I can't wait for her to do our next round of family pictures!" - Cassi Vaughn Buys
"Great photographer! Wonderful with people and animals. Very patient and cleaver at capturing the prefect memory. Thank you for the beautiful family pictures. They will be forever cherished" - Laura Greene-Orndoff
"Wonderfully talented and captured the beauty of my wife and the love of my family! Very thankful to have worked with you!" - Trent Bailey
"I had my 10 year old, 4 year old, and 5 month old photographed and Claudia was so patient and gracious. She interacted with my kids and tried to capture their individual personalities in each shot. I love my pictures and can't wait to schedule another session!" - Patricia Dunstan
"She is an amazing photographer! She capture our sweet girl turning one better than I could have imagined. She is patient, kind, sweet and great at her job. I highly highly recommend her to anyone looking for any type of photography! I will definitely use her again in the future. Thank you so much Claudia!" - Michelle Yotter
"Claudia did a wonderful job for our family photos. She took her time and was extremely patient with my less than cooperative 3 year old and 2 year old" - Jennifer Arena Martens